Special vehicles and trucking service SpecGo in America
Online service SpecGO is the largest marketplace for rental of special vehicles and trucks in the USA. Here owners of equipment and those who need their services meet. Thanks to this service customers find the nearest vehicle to the place of work for a favorable price and can pay for the order online through a secure transaction.
With us it's easy to find any equipment or arrange for truck transportation. SpecGO website can really help increase the turnover of your business. We provide a constant flow of customer requests and you have the desire to work and earn.
The evolutionary goal of the service is to create a reliable tool for easy interaction between the owners of vehicles with customers without intermediaries and managers. We want to simplify the order of vehicles as much as possible and strive to ensure that everyone involved in the transaction was confident in safe cooperation. SpecGO is the best way to get new customers for truck and construction equipment.
Tariff prices
Most people come here specifically to find rental services for trucks or special equipment in their city. SpecGO is an aggregator site for transportation companies. Unlike freight exchanges it does not charge a commission for orders. It allows you to communicate directly with the owners of vehicles. Place an order on the site and the owners of vehicles will contact you and offer you their services. Then you can choose the best offer and discuss the details of the order. The geolocation of parking lots is displayed on the map which helps you find who is nearby.

Registered 127 transport companies and private owners of special equipment.

Added 420 ads with descriptions of services and characteristics of equipment.

An average of 813 customers place requests for equipment searches here each month.
The main advantages of this service:
Open phone numbers of equipment owners and customers for direct communication with each other.
Automatic selection of the nearest performer according to the geolocation address of the parking lots.
Sending notifications about new orders via a mobile app.
Rating of executors on the basis of reviews and processed orders.
High attendance of the portal by customers from Google searches.
Modern mobile application on Android and iOS platforms.
SpecGO gathered information on all freight vehicle owners. The database of ads on the site is always up to date and is constantly updated with new offers. All advertisements can be seen on a common map, which allows you to find a technique near you.
Target audience of the site
54%
private persons

39%
medium and small construction companies

7%
large companies and developers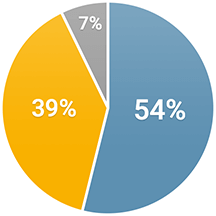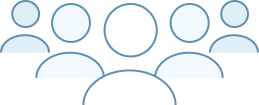 714 586 visitors
monthly site traffic
according to Google Analytics